OUR People ARE OUR MOST valuable ASSET
Because this isn't just a nine-to-five job. This is a lifestyle.
SETTING THE BAR with our confidence, quality and knowledge
When hired at Davids Hydro Vac, you will start in a second seat position. You will provide general laboring support to the job sites, yard, and shop. You will also help recognize mechanical issues before they become a problem, ensuring the equipment is in proper working order and performing small maintenance tasks as needed to keep things running smoothly. We are known for the "Davids way" and as you master this you will become a full-fledged first seat operator! 
Our operators ensure health and safety is the number one priority by complying with all safe work practices and acting in a safe manner at all times. Our operators possess a strong attention to detail, physical strength stamina and a team orientated personality. Having a firm understanding of technology itself, Hydro vac operators set up and dismantle the tool, fill the water tank, drive the units, inspect the jobsite and operate the high-pressure equipment.
The industry's Most dedicated people
Join the team with a reputation for excellence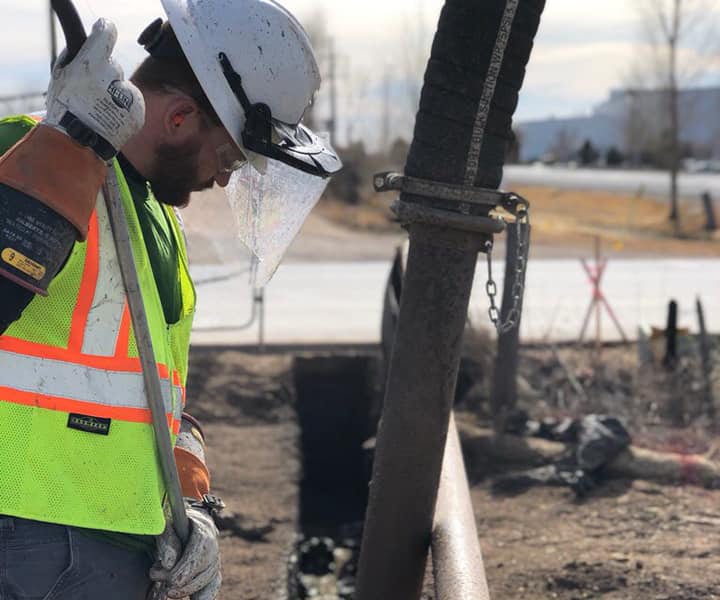 A Highly Skilled Workforce
We are highly skilled, trained and tenured construction professionals who recognize the enormous responsibility to dig safe around buried utilities. We are available 24 hours a day and can work in any weather condition, performing our services in the harshest of winter conditions. We can dig right through the frost!
An uncompromising commitment to safety
The Safety of our employees, contractors and the public on every jobsite is our top priority. We are constantly challenging ourselves to make our service as safe as possible, no matter the job hazard. When it comes to safety… we don't mess around!
Union Strong
We are proud members of the Minnesota Trucking Association. We do hire non union workers and will work with you to obtain a union card.
Integrity is how we maintain our high standard of excellence
Davids Hydro Vac has been proudly serving our customers since 2009. We are passionate about what we do and truly believe that hydro excavation is the way of the future. 
Being up front and honest about our work and the value it brings to our customers, following through on all projects and never saying no when times get tough.  We are a driven team and committed to doing the right thing for both the customer and the company.  With a crew of employees that take pride in their work, we hold each other accountable for our actions and to ultimately follow through with what we say we are going to do.
We have been working hard to earn a reputation as a company that goes above and beyond to meet the needs of our customers by providing superior work and unparalleled customer service.
We are constantly challenging ourselves to learn the newest techniques, ensuring that we dig faster than our competition. It's no secret, just common sense: using less water means more actual dirt and material will get into the hydro vac truck.
Our job is to dig holes with efficiency. That's why we have multiple dumpsites and water locations strategically set up around the state. This will save money with less travel time to and from dumpsites, and less down time waiting on the job site. 
We pride ourselves on efficient work which adds value to every single project.
Always On Call
We offer 24/7 service even in the most extreme weather conditions. We have a 24 hour answering service and crews on call to ensure we are there when our customers need us the most!
Efficient Service
We understand how to make every minute count on the jobsite and are committed to offering our customers cutting edge technology and the experience to get every job done as safely and efficiently as possible.
Safety First
With safety in mind all the time at Davids, we communicate all the needs of the customers with our employees with thorough training to be prepared so we can respond in a timely fashion. We as a company are cautious with every aspect of the job.  We are aware of the dangers with everyday life, and we listen to all input.  We as a company are not afraid to discipline anyone that does not follow the high standard that we set forth.